What Is Commercial Maintenance Plumbing
Posted by:
Admin
Tags:
Posted date:
13-04-2022
What is commercial maintenance plumbing? This article looks at the types of services that commercial plumbers offer and the difference between commercial and residential plumbing.
What Is Commercial Plumbing Maintenance?
Commercial plumbing maintenance is the practice of regularly maintaining plumbing issues for all residents and employees to ensure they don't become larger problems. The plumbing systems inside commercial property require solid preventative maintenance to check for wear and tear on all boiler systems.
Commercial plumbing systems are like residential plumbing and are typically serviced annually. Still, you should contact a commercial plumber if you notice problems before your next scheduled date.
If you are looking for commercial plumbing maintenance tips or need assistance with preventive maintenance at your property, keep reading this article as we explain the difference between domestic and commercial plumbing services.
What Types Of Services Do Commercial Plumbers Offer?
You may believe there is one type of plumber for all plumbing jobs. However, commercial jobs require commercial plumbers, like domestic properties need specialised residential plumbers.
When you hire commercial plumbing services, you receive specialised and trained plumbing maintenance in installing, repairing, and maintaining commercial plumbing systems.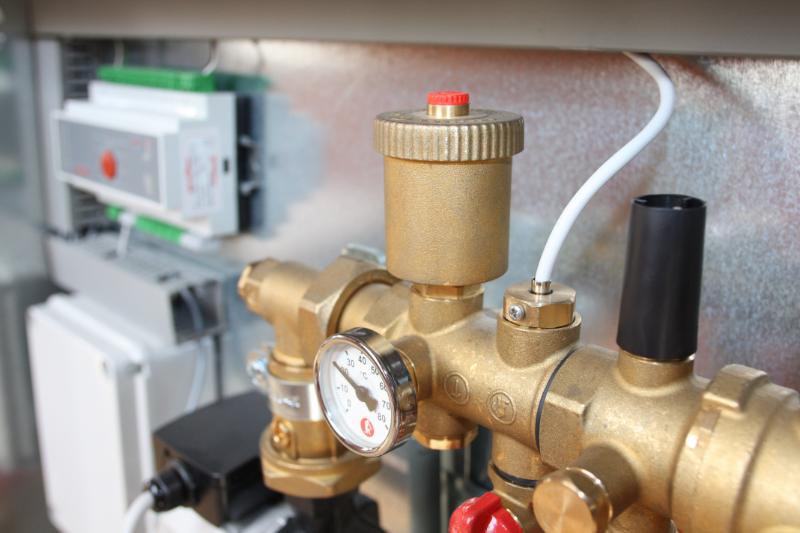 Commercial and residential plumbing have differences, and commercial properties can span multiple stories which require a licensed plumber.
The services are similar, with commercial jobs including checking water heaters, burst pipes, water supply, poor water pressure, and other plumbing issues across office buildings and more.
Regular commercial plumbing maintenance also requires them to identify and maintain more complex systems such as sewer and waste disposal, fire sprinkling and emergency drainage systems in hospitals, schools and other institutes where employees and the public reside.
It is crucial that professional commercial plumbers conduct these inspections efficiently and extensively before contamination and other extensive issues set in.
There are many benefits to be gained from having a plumber in your commercial buildings, and landlords are responsible for ensuring that pipework and boiler servicing is conducted regularly.
Commercial Plumbers can also work on backflow prevention systems, fire systems, drinking water lines, clearing blocked stormwater drains, general maintenance, air conditioning, and installation, repair and maintenance of all those factors. Such engineers will also arrange regular maintenance of your commercial property.
What Is The Difference Between Commercial And Residential Plumbing?
There are some key differences between residential plumbing and commercial jobs, which is why you can save time by familiarising yourself with them.
Size And Complexity
Commercial buildings will generally consist of more complex pipework and plumbing systems, spanning across multiple stories in some cases. Premises like this require the most efficient and professional heating engineers from leading businesses, as the scale of the operation is more than typical residential properties. Bathrooms on such sites, for example, will have toilets, sinks and perhaps showers for both employees and the public, meaning the companies have to ensure twice as many rooms are safe by HSE regulations.
Specialist Tools
Due to the complete project being larger in the case of commercial properties, commercial plumbers have to use specialist equipment.
In a property where many residents are present, the engineer will sometimes have to saw and cut through a wall, bracing certain materials to support pipework as they conduct the job.
They must have the training to use those tools and ensure they are protected while they work on-site, without any problem occurring.
Variety Of Problems
More problems arise with commercial plumbing maintenance, and you need a reliable engineer to contact in those moments. While a residential property may have issues with hot water, cold radiators, central heating systems and more, a commercial building has all of that and more.
There are sometimes multiple water leaks across the property, ranging from a slow leak to something more extreme. These are within the training and repairs of a commercial plumber.
Working Hours
Residential plumbers will typically work between typical working hours of 9-5, but commercial plumbers have to be more versatile as the demand varies. Silent leaks can appear on location, and the site manager or owner will need to rely on them at odd hours of the night. This is also done to minimise disruption to employees and residents during the working day.
Working With Others
While residential plumbers may work in a team, ensuring the problem can be solved before leaving the home, commercial plumbers may have to work with more people.
Since the problem could affect more people, especially compared to a domestic property, commercial plumbers may have to work with engineers, architects, site managers, contractors and more.
There are more differences between commercial and domestic plumbers. Still, you will typically benefit from hiring a commercially trained plumber at your office building, saving yourself pay in the long run. Some commercial warranties prevent you from working with a domestic plumber.
Why Commercial Plumbing Maintenance Is Essential
Just like domestic plumbing is essential, you can't skip getting your commercial plumbing inspected. A landlord is responsible for protecting the tenants, and a site manager is the same for their workers on a much bigger scale.
Contacting a professional plumber may seem like a hassle, but you will save yourself time and money in the long run, especially if something is found to be wrong.
If you notice problems with the temperature, water pressure, central heating or something else, these are all signs that you should hire a commercial plumber.
This is the best thing you can do to ensure that all drains and water systems are safe and create an environment fit for continued usage.
Common Commercial Plumbing Problems
Understanding the signs and symptoms of poor water pressure, burst pipes, and general plumbing problems will also help you save time and money.
If you can spot these things before the worst happens and you have to shut down an entire floor or your business for a couple of days, then you don't lose business.
Dripping Taps
When you notice dripping taps in your property, this is a sign of a worn seal. If you don't report this and get it fixed sooner rather than later, you will lose money through this wasted water.
Thankfully, this fixture is typically easier to maintain and repair, and commercial plumbers will have no difficulty fixing the seal.
Boilers
When it comes to boilers and central heating systems, you need a professional to identify the issues within. A Gas Safe Engineer may be required, especially when you begin noticing heating and radiator temperature issues. They can use specialised equipment to ensure that the boiler remains efficient and safe.
Silent Leaks
A silent leak is when your fixtures are wasting water without you even realising. This can happen most commonly with your toilet, which can quickly add up when you have multiple across your property.
Water Damage
No one wants to realise they have received water damage, as it can be expensive to repair.
If you have had a leak recently, you may have mould, mildew or a foul odour being produced by the foundations and other wood that the water came into contact with.
If this is left untouched, you can experience structural damage and potentially attract pests.
---
Are you looking for commercial maintenance plumbing in Retford or the surrounding area of Nottinghamshire? If you find yourself struggling with any of the above problems or more, don't hesitate to contact our professional team. We offer a free quotation to you before conducting work, and our website has a full list of our plumbing services.